We offer caregivers (parents/family members/teachers, etc.) education through both didactic sessions and live-coaching while they interact with their children or students (enabling parent-child or teacher-student to acquire vital skills and learn to deal with a wide range of situations).
We aim to deliver the best interventions to all clients, and in doing so, we collaborate closely with them and supports them to develop and strengthen their abilities, become increasingly more independent, and learn to manage their emotions, thoughts, and behaviors more efficiently.
Few of the services we offer fall into the following categories:
Parent-Child Interaction Therapy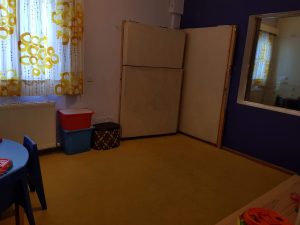 We help you and your child (2½ – 7½ years old) during one-on-one play at our specially designed environment to:
Strengthen the parent-child relationship
Cultivate respect and discipline in your child
Increase your child's self-esteem
Develop your child's abilities in managing disappointment and other feelings
Encourage positive and pro-social behavior
Increase concentration levels
Support your child's achievement in school
Develop frustration tolerance
Improve your child's social skills
Contribute to your child's short-term and long-term contentment in life
Please refer to our Fees document for details on current fees.
Psycho-Educational Evaluation
The Psychoeducational evaluation that we offer is a detailed assessment of your child's cognitive, academic, emotional and behavioral functioning. Such an evaluation involves the use of specialised tests that assess the aforementioned areas of functioning. The assessment requires several (child-tailored) sessions between the psychologist and the child, and one or two sessions with the parents.
The cognitive domain is assessed with the "Wechsler Intelligence Scale for Children, Fifth Edition (WISC-V)". This Scale is a complete clinical tool for the comprehensive assessment of general cognitive function of children aged 6 years and 0 months to 16 years and 11 months (6: 0 – 16:11). The Scale is used as part of an assessment to identify intellectual giftedness, learning difficulties and cognitive strengths and weaknesses. The results can serve as a guide for interventions and decisions for inclusion in appropriate (educational or clinical) contexts.
Once the evaluation is completed, your child's responses are evaluated carefully, scored, and compared to a normative sample of same age children. Then the results on the different tests are added into composite scores and are interpreted and integrated into a detailed written report. The written report includes suggestions for interventions, treatments, or further evaluations, as well as suggestions for the child's teacher, school, or the Ministry of Education and Culture for exemptions, or provision of specialized arrangements.
Please refer to our Fees document for details on current fees.
Parent Education and Guidance
After the intake interview and understanding of the nature of problems faced by the child and family, we provide parents with personalised education tailored to the needs of their family and child.
For such personalised education, we take into account all personal concerns, past and current situations of each family and draw on our rich clinical experience, evidence-based methods, and in-depth knowledge of the factors that affect emotional, behavioural, and learning domains, as well as communication techniques and appropriate methods to meet the basic needs of each child.
Parenting Education is very effective, since parents learn communication and other techniques that help their children feel secure and safe. It is therefore an essential component of intervention with many families, and it is incorporated in various evidence-based treatments, among which Parent-Child Interaction Therapy for Oppositional-defiant behaviours, Attention-Deficit and Hyperactivity, and Conduct problems, as well as Cognitive-Behavioural Therapy for management of stress, general anxiety, social anxiety and selective mutism, and specific phobias.
Please refer to our Fees document for details on current fees.